One of the most important decisions you are going to make when starting your blog is picking a web host.  I know when you're first starting out it's really easy to look for the best deal possible.
This post may contain affiliate links, which means that I may receive a commission if you make a purchase using these links.
This is one of the cases where the cheapest thing might not be the best thing because your web host is going to impact so many different aspects of your website, especially sight speed and passing core web vitals, which we all know is extremely important.
We're going to talk about a couple of things that you should consider when picking a web host and then I'll tell you about some of the web hosts that I've personally tried.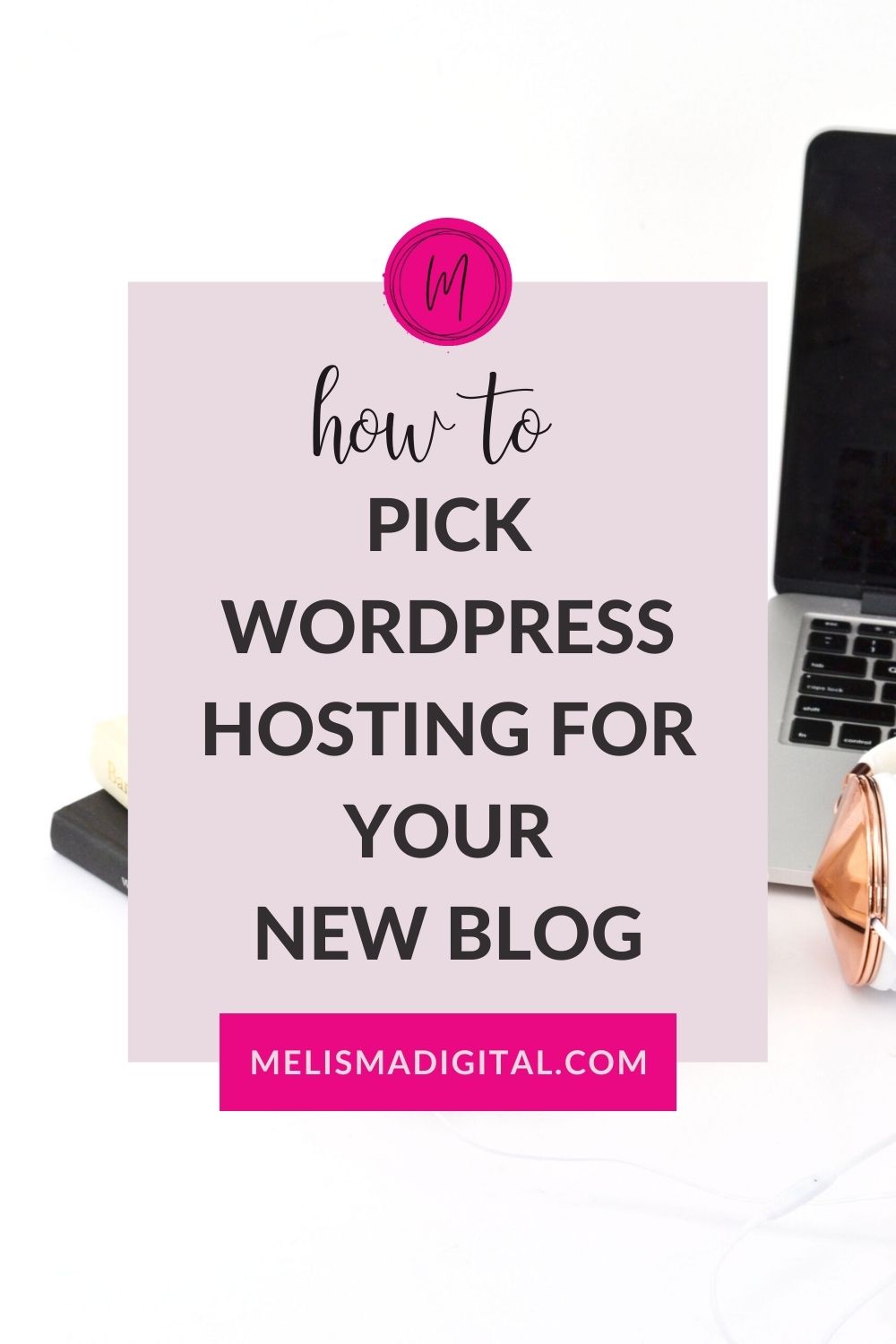 I'll never recommend anything to you that I haven't tried myself.
Picking Web Hosting for Your Blog
The first thing you should consider is how easy is your web host to use.  You want to look for something called managed WordPress hosting. This means that the web host is going to do a lot of the hard work for you, but you will still need to do some basic WordPress configuration.
You are not going to be in the business of installing WordPress yourself and trust me, even with my background, I don't want to install WordPress myself.
I always use managed hosting when it comes to WordPress.
The next thing is the hosting company itself and where it's hosted, you'll want to poke around on their website and read about their facilities and their equipment. Personally I like some of the web hosts that are backed by the cloud because often they can be more reliable than some data centers.
Now this is not a one size fits all scenario or one host fits all scenario.  There are some web hosts out there that host their own infrastructure and do it very, very well.
The important thing is to know what you're getting into. You definitely want to see that they have more than one data center though.  That's very important.
Next are backups.  You want to see if backups are included in your plan or something extra you can pay for, but you want to see that they're going to guarantee those backups.  You also want to see how easy those backups are to use if you need to, and how long it will take.
Are the backups something that you can log into your hosting and restore the backup yourself?  Or will you need to contact your web host and how long that will that take?
Last but not least is of course cost.
We all have budgets when we're starting out. But web hosting is something that's really, really important and it might make sense to spend a little bit more money for that better performance.
My Favorite WordPress hosts
Now let's talk about the the web hosts that I personally use the.
Kinsta Managed Web Hosting
I have the bulk of my sites hosted by Kinsta.  Kinsta is a managed WordPress offering backed by the public cloud, but I'm going to be honest, it's not the most cost effective, but I chose them because they have a lot of features that are important to me with my technology background. I've been using them for a number of years and I'm very happy with them.
Their web interfaces are also very simple to use.
Cloudways
I also host with Cloudways.  I specifically deployed a site on cloud ways because I wanted to evaluate some other hosts that I knew other people would be interested in.
My Cloudways hosting is about $20 a month.  All I had to do was go in there and configure my WordPress settings and configure my WordPress install itself.
Backups are also very easy to restore from if you need to.
I've never had to call Cloudways support, but I know a lot of people refer to Cloudways as more of a do it yourself type web host.  They do have a number of very good walkthrough videos that I used to set up my site, and I found them to be very straight forward.
SiteGround
If you are looking for a budget to get started, I highly recommend SiteGround.  They often run specials and discounts for web hosting packages.  I have one site hosted there, and I've never had any issues with speed.  They also automatically back up your site daily, and you can run backups on demand.
Another great thing about SiteGround is that as of October 2021, you can pay for your web hosting with a debit or prepaid credit card.  This makes getting started with your own site even easier than ever, and your first year will cost you less than $100.
Do you have a web host that you're looking at and you have questions about, be sure to let me know and I'll be happy to take a look and give you my opinion